Tips for Album Artwork
For some reason most musicians seem to leave the artwork until the very last minute. In reality, you should be planning the artwork while you are recording your music. Whether you create your own design or farm it out to a graphic artist, keep in mind that an attractive CD cover can make the difference between someone buying your CD or walking away. This is true whether you are selling the CD at a gig or have been fortunate enough to get it placed in a record store (remember those?). And just like the recording process designing the artwork always seems to take longer than you think. So plan ahead.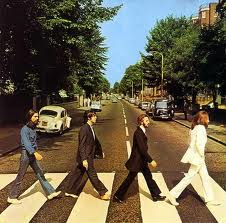 If you plan on using a graphic artist, try to pick one who has done album cover work before. While they may be harder to find, they could save you time in the long run as they should be familiar with the needs and layouts of the various CD cover formats—and there are several. Even with the familiar jewel case, there are several potential layout schemes. The simplest is a one-sided front cover and a tray insert. You can also have the front cover with printing on front and back or a four-page layout (2 pages front and back). Beyond that you can have a multi-page booklet, not very common for independent artists, but always a possibility. Then there is the clear tray, which allows you to place additional artwork beneath the tray (two-sided tray insert).

If you decide to use something other than a jewel case, there are several choices, the simplest being the cardboard sleeve. It has printing only on the front and back. Another choice is the digipak, which has a plastic tray into which the CD is placed. It provides for printing on the front and back of the cover as well as the back of the album. If you choose a clear tray instead of the traditional black one, you can include artwork behind the CD. Another option is the CD wallet, which is essentially a sleeve with a lift up cover. It can be obtained in both 4-panel and 6-panel versions, as well as provisions for one or two discs. There are other options available. I suggest you visit the website of your preferred CD duplicator to see what they offer. Your choice will depend on your budget and your preferences, as well as ecological considerations.

If your design will include photographs, you need to choose a photographer. Again this needs to be done early to avoid last minute rushes. You don't want your graphic designer waiting on the photographer who has to work you into her busy schedule because you forgot to make an appointment earlier in the process. Have in mind what sort of shots you would like for the cover, but don't be afraid to take suggestions from the photographer. He or she may come up with ideas you haven't thought of. If you need a suggestion for a photographer, consider Marc Swendner Photography.

If you are doing your own design or using a graphic artist who has never done a CD cover, below is a checklist of things that should be included. While this is not a hard and fast list of where things should be placed, most of the information should be somewhere in the album design. For example, some people like to include track listing on the inner panels, and not everyone lists track times. So use this list as a suggestion.


Things to Avoid
Here are some things to watch out for when creating your design. Avoid sudden color changes at the divisions between the back panel and the spines. If the fold is off just a small amount, the color on the back will show up on the spine or vice versa. For example, if you have a photograph on the back panel that ends at the spine, consider putting it in a frame the same color as the spine. The other option would be to carry the photograph all the way over the spine. Just make sure your spine lettering shows up well over the photograph. The same thing goes for sudden changes on the fold of the cover. Try to choose a design that will not look bad if the fold laps over one way or the other.

If you will be printing your own CDs using an inkjet printer, avoid light-colored lettering on dark backgrounds, especially brown or black backgrounds. The dark colors use more ink so you will be running through ink cartridges much faster. Because the surface of the printable CD is not very absorbent, it also means the ink will takes longer to dry—sometimes as long as 24 hours. When that happens you will not be able to stack the newly printed CDs without the risk of smearing. Because they tend to dry unevenly, dark backgrounds sometimes become splotchy. Play it safe and choose a light color for the CD label background. Even if you plan of having your CDs duplicated by a third party, keep this tip in mind as you may wind up printing a few copies onm your own when your supply runs out.

When you are creating your design, plan ahead as to where to place the UPC barcode. If you send your design off to the duplicator and ask them to add the barcode, they will add it where it is convenient for them. This might be over the photograph of someone's head or in front of some critical wording. Avoid this problem by laying out your design with a place for the barcode. Most of the time, it is placed in the lower right hand corner, but each of the other three corners are acceptable as well.


Check List
Cover




Title
Artist
Parental Advisory Label - Although this is not required, it is a good idea to include it if any songs contain profane or suggestive language.

Back cover/rear panel



Title
Artist
UPC barcode
Track list
Track times
, year, recording owner(s) [typically the record company or artist(s)]
"All Rights Reserved"
Name, address, and logo of Record Company (if any)
"Made in USA" [or other country as appropriate]

Inner panels





Credits for the following as needed:


Producer
Recording engineer
Studio
Mixing engineer
Mastering engineer and/or mastering studio
Musicians and instrumentation
Graphic designer
Photographer
Composers and lyricists
©, year, publishing company
Performing Rights Organization (PRO) [such as BMI, ASCAP, and SESAC]

Spine

Title
Artist
Record company [If any]
Catalog number

CD label

Title
Artist
, year, recording owner(s) [typically the record company or artist(s)]
"All Rights Reserved"
"Unauthorized duplication is a violation of applicable laws."
or "Unauthorized duplication is prohibited by law."
"Made in USA" [or other country as appropriate]