We have listed below a few of the artists who have come into Los Senderos Studio to record. In addition, we have recorded a number of artists at live concerts and venues. These artists include Patrice Pike, the grammy-award-winning Grupos Fantasma, Pauline Reese, Terri Hendrix & Lloyd Maines, Walt Wilkins & the Mystiqueros, Two Tons of Steel, Bobby Mack, Zydeco Blanco, the Jitterbug Vipers, Dos Amigos Band, and many more. Also, be sure to check out what our clients are saying about us on the comments page.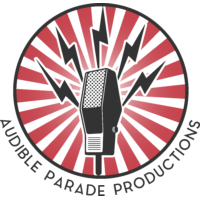 Los Senderos Studio is the recording studio where Audible Parade Productions records its audio theater productions. These are like old-timey radio shows. As their website says, "Our productions are much more than audiobooks. We make movies for your mind. Storytelling through sound design." Check out their latest production on their website.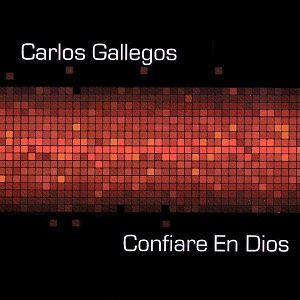 Carlos Gallegos, the owner and CEO of MQM records, is from Houston, Texas. He has recorded two albums at Los Senderos Studio. He last CD, Confiaré en Dios, was chosen one of the top ten Spanish language Christian albums in May 2015. He has also brought in other artists to record at Los Senderos Studio.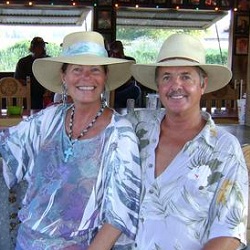 Dos Amgios Band is from the Boerne, Texas area. Los Senderos Studio recorded their live album, Live at the Friendly Bar Bistro in Johnson City. Unfortunately, the Friendly Bar recently closed after being open continuously since 1916. Dos Amigos consists of Richard Vidmer (guitar and vocals) and Judy Moore (percussion and vocals). Richard recently completed an album entitled Under Texas Skies. He and Judy are now working together on a new album here at Los Senderos. They regularly play around the Central Texas area. Check out the Dos Amigos website at DosAmigosBand.com as well as Richard's website at RichardVidmer.com.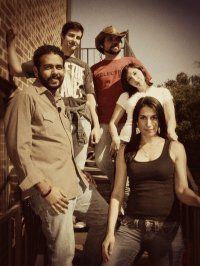 My So-Called Band is a 90s cover band from Austin. They were formed in 2008 and consist of Amy on vocals, John on drums, Aneil on guitar, Kenneth on guitar, and Sommer on bass. They recorded an EP at Los Senderos Studio consisting of some of the cover songs they play in their live act. Check out their sites at facebook and mscb90s.com.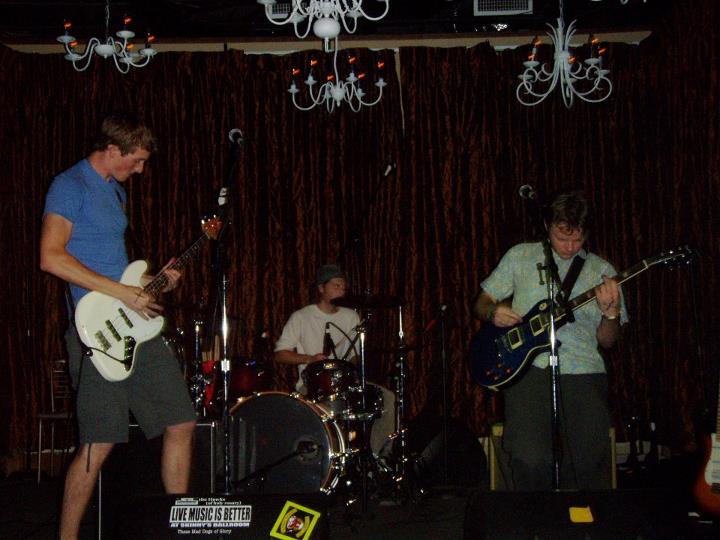 The Austin band The Prawns was formed early in 2011 by Steve Winstead (lead guitar) along with his friend Jordan Emmert (bass), both from Liberty Hills. They have been playing the Sixth Street scene in Austin to critical acclaim. Other members rounding out the band are Chris (guitar) and Dave (drums). The Prawns recorded a five-song EP at Los Senderos Studio. Check out their facebook page at facebook.com/partylikeaprawn.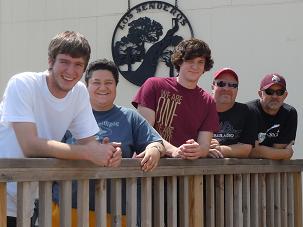 Worship Project is a contemporary gospel band from the San Antonio area. Jay Powers plays lead guitar, Karen Sigmon handles guitar and backup vocals, Hayden Allen is the drummer, Tommy Powers is on guitar and vocals, and Lannie Allen plays bass. They recorded an album entitled "we are instruments", which includes a number of self-penned gospel songs with a few old standard hymns thrown in. Visit them on their Facebook page at http://www.facebook.com/wpband.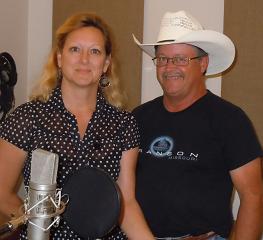 Deanna and Jerry Dosser, former members of the Blanco Canyon Gospel Group, have recorded three country gospel albums at Los Senderos Studio, entitled Western Sunday, High Country, and White Horses. They play regularly at area churches. Check out their webpage Western Sonrise Ministries.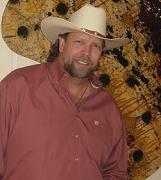 Michael Goff, who grew up in China Springs just outside Waco, now resides in Katy, Texas. He is quite a remarkable country singer/songwriter. He recorded his first single at Los Senderos Studio, and plans to record more when he gets time. Check out Mike's music at www.iheartcountry.net. Mike also has a DJ service.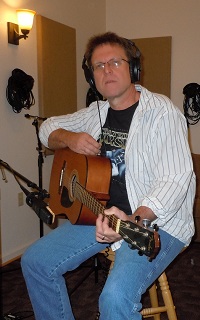 Charles Herring, who resides in the Canyon Lake area, regularly records at Los Senderos Studio. His first album, When Jesus Calls, was recorded (at another studio) as a memorial to his daughter Megan, who died in a tragic auto accident. All proceeds from that album go to scholarships in the Canyon Lake area. His second album entitled Kristy was recorded at Los Senderos Studio. It is a tribute to his niece Kristy Appleby, killed in a senseless act of violence. Charlie recorded his latest album, a collection of gospel music, entitled Gospel 10. Many of Charlie's friends and relatives appear on the album, including Mike Ellington (drums), Leo Mauer (guitar), Kyle Smith (guitar, mandolin, and piano), Byron Jahnke (guitar), Fran Iocopelli (bass), Charlie Ewing (drums), Vincente Flores (saxophone), Randy Donaldson (drums), Leif Oines (accordion), and Harvey Trahan (rub board). He and Leo Mauer also recorded a CD together at Los Senderos Studio.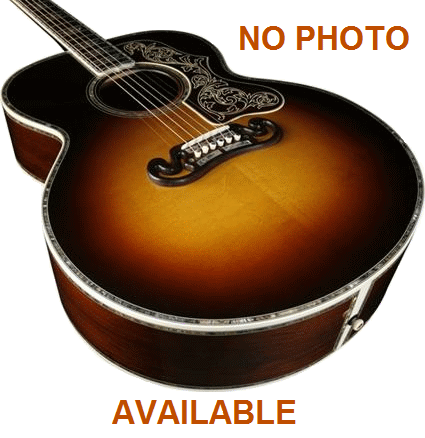 Frank Mead, who works for AT&T in his day job, is from Seguin, Texas. Frank recently came into the studio and recorded a demo of a half-dozen song he had written. One of his songs is featured on our Americana samples page.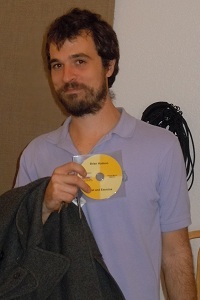 Brian Hudson of Austin recorded a single at Los Senderos Studio. Currently playing solo, he is formerly a member of the band The Hudsons. The Duluth News Tribune, says " Nobody, but nobody, writes songs of relationship disillusionment better than Hudson." Check out his website, brianhudsonmusic.com.

Jon Stravers who hails from McGregor, IA, is a semi-retired biologist and a singer/songwriter. When he is not playing and singing, he is usually involved in a conservation or wildlife project of some sort. Jon is the area coordinator of the Audubon's Mississippi River Initiative and has taught Ornithology at William Penn College in Oskaloosa, Iowa. He came to Los Senderos Studio to record tracks to be used in a documentary DVD about the Mississippi River. Two of his musical projects are Blue Sky Project and Mississippi Explorer Cruises.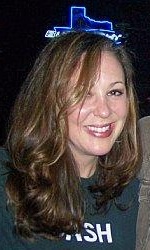 Tressie Seegers, who grew up in my home town of Lake Jackson, Texas, recorded a single at Los Senderos as part of a tribute album to Walt Wilkins. Besides her CD, Americana Songbird, she is well known for her amazing art. Samples of her beautiful, but unusual art can be seen at YourTexasMusic.com.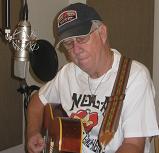 John Wilson, moved to Johnson City, Texas, last year, but he still has a day job in Houston, to which he commutes on a regular basis. John is currently writing several songs to be included in a CD he is recording at Los Senderos Studio.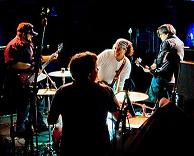 Last Call, a country band from Sharyland, TX (in the Rio Grande valley close to Mission), is making a big splash with fans. They have opened for the likes of Gary Allan, Eli Young Band, Roger Creager, and Stoney LaRue. They have released their first CD, recorded entirely at Los Senderos Studio. You can find out more about them at their MySpace page, MySpace.com/lastcall3.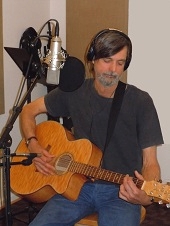 Harvey Trahan grew up in Lafayette, Louisiana, but now makes his home in Blanco, Texas. Harvey recently began a new solo project at Los Senderos Studio. He is a member of the Cajun band, Zydeco Blanco, which plays all over the Hill Country, where they have a big following.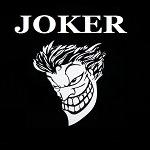 The rock band Joker tracked several songs at Los Senderos Studio. They also made a live recording during a concert at Los Senderos Ranch. From Austin and Round Rock the band consists of JW on guitar and vocals, Chris on drums and vocals, and Kai on bass and vocals. They were featured in the motion picture entitled Bandslam released in 2009, now available on DVD. (See the trailer here.) Their video featuring audio recorded at our studio can be viewed here. For more info, visit their MySpace page. JW is also in another band called Wrocksband.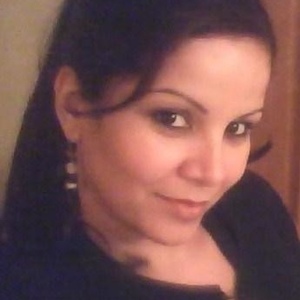 Doris Perez is a Spanish gospel singer. Originally from Puerto Rico, she now resides in Dearborn Heights, Michigan, a suburb of Detroit. She sings in her native language in churches in Michigan, and she recently performed at a church in San Antonio. She recorded vocals over several tracks to us that were recorded in Michigan and Puerto Rico. We remixed them for her, editing out a few instrumental errors as well as giving the overall mix more punch and dynamics. She was very pleased with our efforts. She said she will be coming back to Texas soon to record her next project at Los Senderos Studio.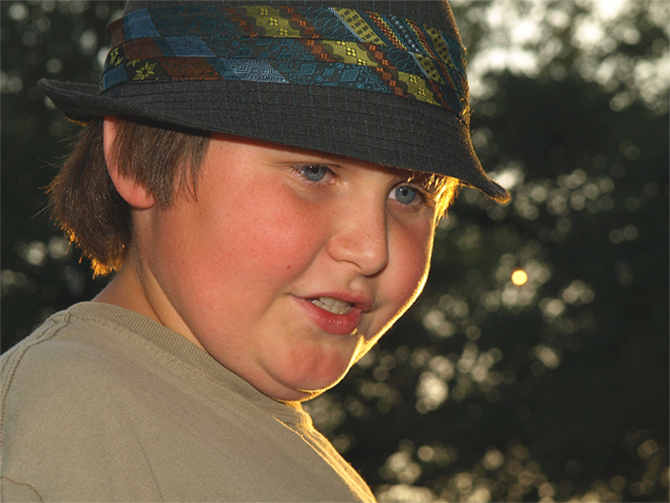 Dillon Havins, a singer-songwriter from Dripping Springs, Texas, was just 12 years old when he came to Los Senderos Studio to record his CD. When he first came into the studio, all I can say is he blew my socks off. He is certainly stirring up a lot of interest in Austin and surrounding areas. To see what I mean, check out some of the videos on his web page, dillonhavins.com. Dillon competed on "America's Got Talent," where he made it to the second round before being eliminated. One of his singles is posted on our rock samples page. Check him out.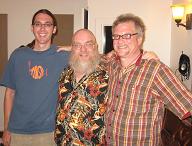 David Stevens is the Director of Music at St. David's Episcopal Church in Austin, where he directs two adult choirs and oversees three children's choirs and two contemporary music ensembles serving the liturgies at St. David's. He has appeared as a soloist with the Austin Symphony, as well as orchestras in Santa Fe, San Antonio, and Memphis. He has sung and recorded with both Maestro Helmut Rilling and the late Robert Shaw. He regularly has concerts as fund raisers for various groups. He recored several tracks in the Los Senderos Studio with Morris Nelms on piano and Pat Harris on upright bass.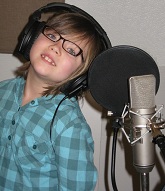 Keagan from San Antonio was just eight years old when she first recorded some voice overs at Los Senderos Studio. Her goal is to break into TV and radio doing commercials. Watch for her—you may see her on TV soon. Listen to some of her demos on our voice over sample page.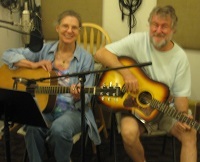 Dorothy and Ryan Trimble, who live in Blanco, Texas, have recorded three CDs at Los Senderos Studio. Ryan is the former mayor of Blanco and Dorothy is a librarian at the Blanco Library. Dorothy writes all her own songs, and she sings and plays acoustic guitar, while Ryan backs her up on the electric guitar.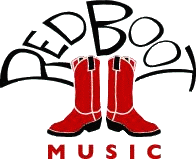 Red Boot Music - Red Boot Music has chosen Los Senderos Studio as its studio of first choice on all future projects. Red Boot Music has its office in Johnson City, TX.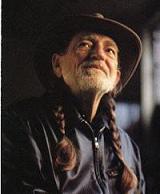 The picture at the left is not one of our clients. Well, we can dream, can't we? No, Willie has not recorded at our studio, but it seems like he's recorded at almost every other studio in Central Texas. So maybe someday he will—possibly on his way out to Luckenback. He has to pass right by us.

---

Samples of the music of some of the artists shown above can be heard on our sample page.