Los Senderos Studio is an all-digital studio using Pro Tools 10 Digital Audio Workstation (DAW). We can record up to 16 tracks simultaneously and we add additional tracks for a total of 32 stereos tracks (64 total). We have a nice collection of high quality, state-of-the-art equipment. Here is a partial list of the equipment:


Microphones:
Condenser Mics: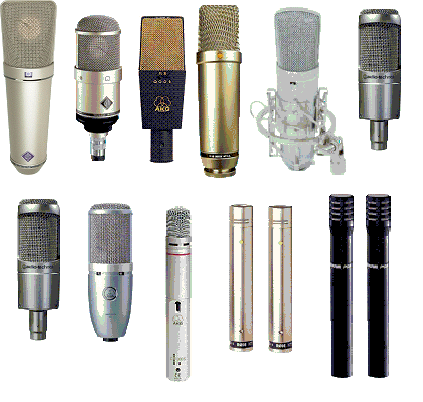 Dynamic Mics: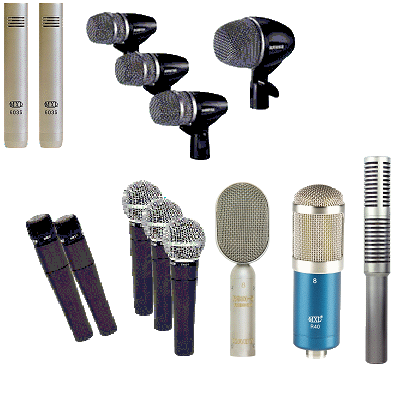 Ribbon Mics:

Why so many microphones? Click here for an answer.



Computer:

HP Z420 Workstation with 8-Core 3.3-GHz processor, running Windows 10
32 GB memory
512 GB solid state drive
2 TB internal hard drive
4-TB-capacity external RAID system for backup/archiving
DVD-RW/CD-RW drive
Nvidia 4000 3-GB DDR5 Video Card
20" LCD Monitor
Pro Tools 2018 digital audio workstation
Numerous Plug-ins
Other equipment: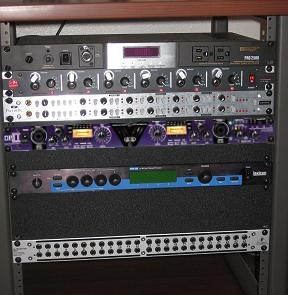 Digidesign 003 Control Surface
Mackie HR824 studio monitors (2)
Focusrite Octopre 8-channel preamp /compressor /limiter with ADAT output
ART DPS II Stereo Tube Preamp
M-Audio Oxygen 49 (49-Key USB MIDI Controller & Keyboard)
SM Pro HP6 Headphone amp
Sennheiser HD280 Headphones (6)
Sennheiser HD201 Headphones (4)
48-channel Patchbay


Instruments:

Kohler & Campbell spinet piano
Ibanez Artcore Series AXD-82P electric guitar
Rogue RA-090 acoustic guitar
Rogue RLS-1 lap steel guitar
Line 6 Spider IV guitar amp (a modeling amp that is great in the recording studio)
M-Audio Oxygen 49 MIDI keyboard (which allows inputting a large variety of digital instruments)
Various percussion instruments such as cajon, bongos, shakers, tambourine, cowbell, etc.
Call us to arrange a studio tour. If you have any questions, please contact us.




_________________
Note: The equipment list and all specifications are subject to change from time to time without notice.
Any trademarks cited on this site belong to their respective owners.
Pictures of microphones and other equipment are not necessarily shown in the same scale.