Words from the Glossary
This month we continue our review of descriptive words used to describe the quality and character of sounds, especially audio tracks recorded in the studio.

This month's terms: fat, flat, focused, full, fuzzy, gentle, glary, grainy, grungy, hard, harsh, heavy, hollow, honky, light, mellow, muddy, muffled, nasal, papery, piercing, pinched, presence, puffy, punchy.
(Note: Click on the term to view its definition in the glossary.)


Descriptive Audio Terms, Part 2

As I said last month, there are many terms used to describe the quality or character of a sound. Some describe good qualities, while others describe bad qualities. But this is overly simplistic. Too much of something good can be detrimental, such as being too bright. To tame brightness, you may want to make it darker, which is usually considered bad.

This month we continue briefly exploring these terms in alphabetical order, covering the second third of the list. Next month we will conclude with the final third.

The first term is fat, the term for a sound that has more than a normal amount of low frequencies. It is also used to describe a sound that has been overly compressed or a sound with a slight amount of analog tube or tape distortion. The next term is flat. Although flat has several meanings including being lower than the correct pitch, the meaning we are looking for here is for a sound, voice, or performance lacking emotion, having little dynamic range, or lacking resonance.

Focused describes the situation in which a sound is easy to locate within the stereo field. It is the opposite of diffuse or unfocused. A sound that has an even distribution of frequencies, especially the lower frequencies, is called full. Fullnes depends on the sound source. For example, males voices are full around 125 Hz, female voices around 250 Hz, violins around 250 Hz, and saxophones in the 250 to 400 Hz range. It is the opposite of thin.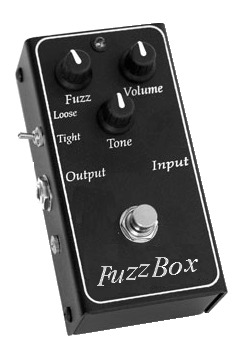 Fuzzy is the term for a distorted sound having a vibrational character, such as that produced with an electric guitar using a fuzz box. Gentle is what you would call a sound having reduced harmonics in the midrange and high frequencies. It is similar to mellow, but the opposite of edgy.

A sound that is too bright and edgy, with too much emphasis in the high frequencies is called glary. Grainy is used for music that sounds like it has been sliced into tiny grains, rather than flowing continuously. Graininess can be caused by poor digital resolution or a poorly performing A/D converter.

Grungy describes a sound with lots of harmonics or intermodulation distortion. It is also used for a sound that has "grunge"—midrange smear, a small amount of distortion in the midrange due to reproduction equipment with a nonlinear frequency response.

Hard is a sound with good transient response, as if the sound was hitting you hard. It is also used to describe a sound with excessive upper midrange, in the range of 3 to 4 kHz. It is similar to harsh, used for a sound that has peaks in the upper midrange (about 2 to 6kHz) or that has too much phase shift caused by a low-pass filter.

A sound with a good bass response below 50 Hz is called heavy, and is the opposite of light. Hollow is a descriptive term for a sound with too much reverberation or ambience or that has a dip in the midrange frequencies.

The sound you get from your voice when you cup your hands around your mouth is called honky. It has peaks in the range of 500 to 700 Hz, and is similar to nasal. As we mentioned above light is the opposite of heavy and lacks bass. Mellow is a sound with reduced high frequencies, is similar to gentle, and is the opposite of edgy.

A sound that is unclear or lacking definition due to excesses in the "mud range" is called muddy. The mud range is slang for the frequencies between 150 Hz to 400 Hz. Muddy is also used to describe a sound with excessive reverberation or leakage or for a mix in which various instruments are overlapping each other in frequency. It is the opposite of clear. Muffled describes a sound with weak upper midrange and high frequencies, and is similar to blanketed.

A nasal sound is what you get when you sing through your nose. It has a bump around 600 Hz, and is similar to honky. A papery sound has a boost between 300 and 900 Hz. It is often used to describe such a boost on a kick drum.

A strident, shrill sound that is hard on the ears is called piercing. It usually has sharp peaks in the 3 to 10 kHz range. A sound with a very narrow frequency range is called pinched. It is the opposite of full.

The sense that a reproduced instrument or voice is actually present in the listening room is called presence. This effect is enhanced by a boost in the 2 kHz to 5 kHz range, the so-called "presence range." Quite often engineers seek out vocal microphones with a presence peak, because they tend to improve clarity, definition, and "presence."

A sound with a bump in frequency response around 500 Hz is called puffy. Punchy describes a sound with a good transient response. It can be created by the way a musician plays his or her instrument, or it can be enhanced by using a compressor with a slow attack and a fast release. Punchy also describes a sound with excellent dynamics.

Next month, we will continue with Part 3 of these descriptive terms.