Words from the Glossary
This month we take a look at tuning.

This month's terms: tuning, tuner, pitch pipe tuning fork, electronic tuner, pitch, concert pitch, A440. (Note: Click on the term to view its definition in the glossary.)


Tuning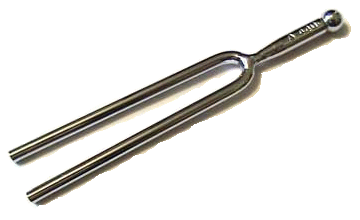 Most musicians know that to sound good, you need to regularly tune your instrument. Tuning can mean adjusting the strings, columns, or other devices on an instrument until it plays each note in the desired pitch. The desired pitch could be the same pitch that everyone else in the band is playing or it could be a standard pitch. Pitch is a property of sound that is determined by repeating vibrations at a specific frequency. Humans perceive this frequency as a given note. In music, these notes are assigned the letters from A to G.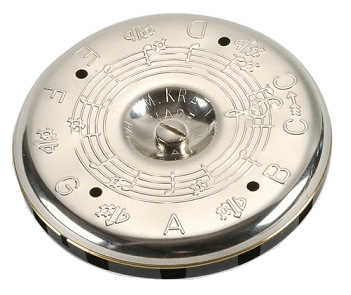 Until electronic tuners became common, tuning to the rest of the band was typical. So what did musicians use before electronic tuners? If a piano was nearby, you could use one of those, but most bands did not carry a piano with them. However, you could use a tuning fork, a two-pronged piece of metal that when struck emits the tone of a particular pitch. Another tuning device is the pitch pipe, a small flute-like or reed-type instrument that when blown into produces one or more given pitches. You will sometimes see these used with by choir directors.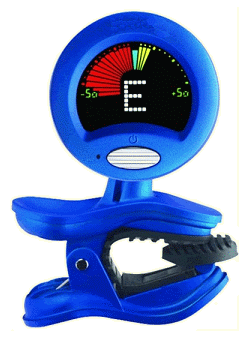 Today, the electronic tuner is ubiquitous. Using electronics, such tuners can tell you if a given note is sharp, flat, or in tune, based on standard pitch. But what is standard pitch? Sometimes referred to as concert pitch and usually designated as A440, A=440, or A-440, it is a standard method of tuning in which the note A above Middle C is assigned a frequency of 440 Hz. Believe it or not, before 1936, there was no standard tuning. There were many tuning methods in existence, and A above middle C had frequencies ranging from 373 Hz to 457 Hz. ANSI adopted A440 in 1936, and ISO adopted the standard in 1955.

This tuning is all based on using the equal temperament. This is a subject all its own and we will make a stab at explaining it next month.