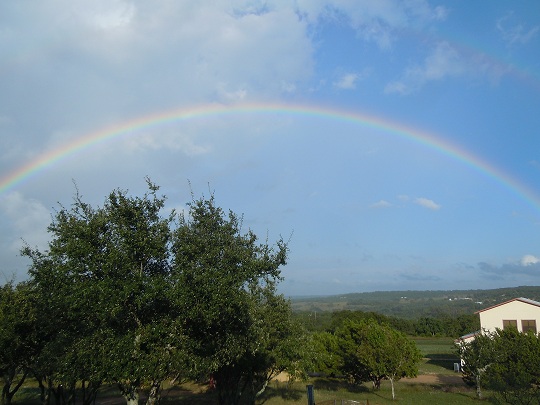 Los Senderos Ranch is home to Los Senderos Recording Studio and Los Senderos Pottery Studio. It consists of nearly 40 acres of beautiful Texas Hill Country land, located between Blanco and Johnson City, Texas. We are just a short drive west of Austin and north of San Antonio.

At Los Senderos Ranch we raise peaches and olives, and we have a small flock of chickens and a small herd of alpacas.

While we no longer have scheduled concerts at our music venue at Los Senderos Ranch, we will continue have concerts for bands who want to record a live performance. Having our venue right next to the recording studio affords us the ability to create a high quality digital recording. Recording a live concert has several advantages over studio recordings: recordings can be completed in hours instead of weeks or months, you get all the excitement of a live performance, and we are already setup with a recording studio on the premises. If this something you or your band would like to do, please contact us.

We also have accommodations for overnight stays, especially for musicians. Our ranch is also available to rent for special events, such as weddings, concerts, and family reunions. For more information, please contact us.