Copyrights, Royalties, and Permissions
Before you release your CD or upload your recorded songs to iTunes or other digital music distribution sites, you need to make sure you have followed all the proper procedures to protect your work and to earn royalties due you. If you have recorded a cover of someone else's song, you need to have their permission and pay them a royalty. If you wrote the song you recorded, you need to protect your rights as well as provide a means to collect royalties when that song is played or recorded by others. This article will cover the basics of those procedures.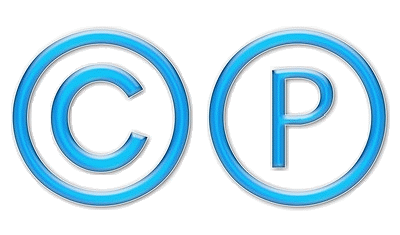 Copyrights - A copyright is the exclusive legal right given by a governmental agency to a creator of an original work to reproduce, publish, distribute, or sell that work, or to authorize others to do so. In the US, that agency is the United States Copyright Office. In the case of a recorded work, there are actually two copyrights involved. One is for the musical composition (the song itself—the lyrics and melody). This is usually indicated by the copyright symbol © (a "C" inside a circle). A copyright is established for a song as soon as it is captured in a fixed format, such as sheet music or a phonorecord—the physical medium on which a recording is stored. However, registering the copyright provides the owner with additional rights, such as the ability to sue for copyright infringements. (Some of those rights can be lost unless you register your work within three months of establishing the copyright.) A copyright can be registered by completing the Performing Arts (PA) Form, submitting a copy or copies of the song, and a fee that is currently $35 (online filing) or $85 (paper filing). However, you can submit several songs on the same form for the same fee.

The second copyright is for the recording of the song, which is referred to as the master recording or master for short. Unlike the musical composition, which has only one copyright, each individual recording has a separate copyright. For example, if you make a studio recording, an acoustic version, and a live recording of the same song, each recording will have its own copyright. This copyright is indicated by the symbol ℗ (a "P" inside a circle). This type of copyright can be registered by completing the Sound Recording (SR) Form, submitting a copy or copies of the recording, and the fee. If you own the copyright to both a musical composition and its sound recording, both may be registered at the same time on a single application using Form SR. If you are signed to a record label, the label usually owns the sound recording copyright, but as an independent artist, you have the right to the copyright. If you use session musicians, such as instrumentalists and background singers, you should have them sign a work for hire contract. This will protect you from claims of royalties being due later. Such an agreement is not necessary for members of your band, but there should be an agreement in place for how proceeds are to be split among the band members.

Other Copyrights - Don't forget to copyright your cover art as well. You will also want to copyright your lyrics as a literary work. This copyright will allow you to collect royalties if someone wants to print the lyrics.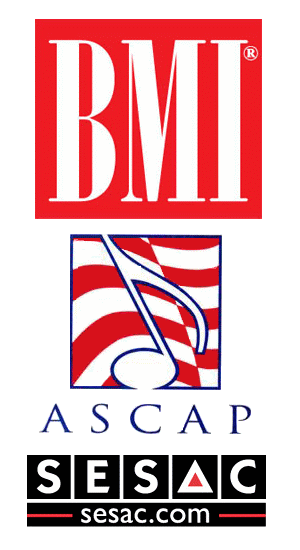 Performing Rights Organizations (PRO) - A performance rights organization is an association that protects the rights of artists and publishers and collects and distributes royalties to its members. Royalties collected by PROs are normally split between the songwriter and the publisher. However, if you are not using a publisher, you can register as both a songwriter and a publisher, and collect both halves of the royalties.

The three PROs in the US are BMI, ASCAP, and SESAC. If you are a songwriter, you should choose one of these PROs to join and register all your songs with them. If you do not have a publisher, you should register as both the songwriter and the publisher. Be aware that you must be invited by a current member in order to join SESAC. Also, since a song can only be registered by one PRO, if you co-write a song with someone who is a member of a different PRO, it may be necessary to form a legal entity, such as a corporation or LLC in order to register the song.

To join BMI, you can register here. For ASCAP, go to here. To affiliate with SESAC, go to here.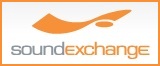 ISRC Codes - The International Standard Recording Code (ISRC) is a code that is embedded in a sound recording that allows tracking of plays by streaming services. SoundExchange receives reports received from these services, and collects and distributes royalties based on the data. These royalties are split among the recording owner, the performers, and the producer.

You can assign your own ISRC codes to your recordings by registering and paying a one-time fee at usisrc.org. You will be responsible for creating the codes (in accordance with ISRC rules) and keeping track of them. Alternatively, you can use a third party ISRC Manager, such as a recording studio, mastering facility, or CD duplicator, to issue and manage the codes for a fee. Once you have registered and assigned a code for each recording, a recording studio or mastering facility can usually embed the codes in your recordings.

You also need to register your recordings and ISRC codes as the performer or recording owner at soundexchange.com. As an independent artist, you can register as both.



AllMusic.com - AllMusic.com maintains a database of credits for all recordings. This information is used by the Recording Academy (the organization that presents the annual Grammy Awards) and other organizations to keep track of the musicians, engineers, producers, and others who worked on the album. The AllMusic database is occasionally used to produce evidence of royalties that are due. Music fans often use the AllMusic site to get more information about the recordings.

Mechanical Licenses - So far we have been discussing the registration of works you have created, but you also need to know what to do when you record a song written by someone else. For that you need to obtain a mechanical license, a permit that grants you the rights to reproduce and distribute copyrighted musical compositions on recorded media, such as CDs, records, DVDs, and tapes, digital downloads. According to the US Copyright Act, the right to use a copyrighted song in a recording that is distributed to the public for private use is the exclusive right of the copyright owner. However, once a copyright owner has recorded and distributed a song or permitted another to do so, anyone else who wants to record and distribute the song in the US can do so once they have obtained a license and paid the fee at the statutory rate. If you record your own song or a song that is in the public domain, you do not need to obtain a mechanical license.

In the US, the Harry Fox Agency (HFA) is the largest provider of mechanical licensing agreements. You can search for songs using the HFA Songfile on their site. If they represent the song you want to record, you can apply online to obtain a license. If the song is not listed, you will have to do some further research. Try using the databases of BMI, ASCAP, and SESAC to find the owners. Once you do, you will have to go directly to the copyright owner to obtain a license. If you suspect the song is public domain, you may want to search for the song title on Wikipedia, which often indicates a song as being traditional or public domain. Sometimes a Google search will guide you to the proper owner.

One thing to be aware of is that the same song title can be used for different songs. You need to make sure that the song title matches the correct composer. If you do not know the name of the composer, you may have to do some additional research. One way is to do a Google search of the song lyrics. These often provide the name of the composer. Another method is to search YouTube. This will let you know when you've found the correct song.

You may want to secure the services of a third-party to obtain licenses, such as the Music Bridge or Easy Song Licensing. For a fee, these services will take care of the whole process of obtaining mechanical licenses for all your songs. You submit the list of song titles and the formats in which you wish to distribute them. Some recording studios also can handle the process for you.

Once you have applied for the required licenses, they will be mailed to you. You should sign these and file them in a secure place.

CD Databases - Gracenote, Inc. maintains and licenses an online database containing information about the contents of audio compact discs called the CDDB. Although it is not necessary to submit your CD to the CDDB, it helps fans by recognizing and displaying the title and artist when they play your CD using certain apps and players. There are also free databases such as freedb and MusicBrainz. Your information can be submitted to each of these using various apps.

You may also want to consult Tips for Album Art to see what should be included on your CD cover.

Last updated 09/10/2017